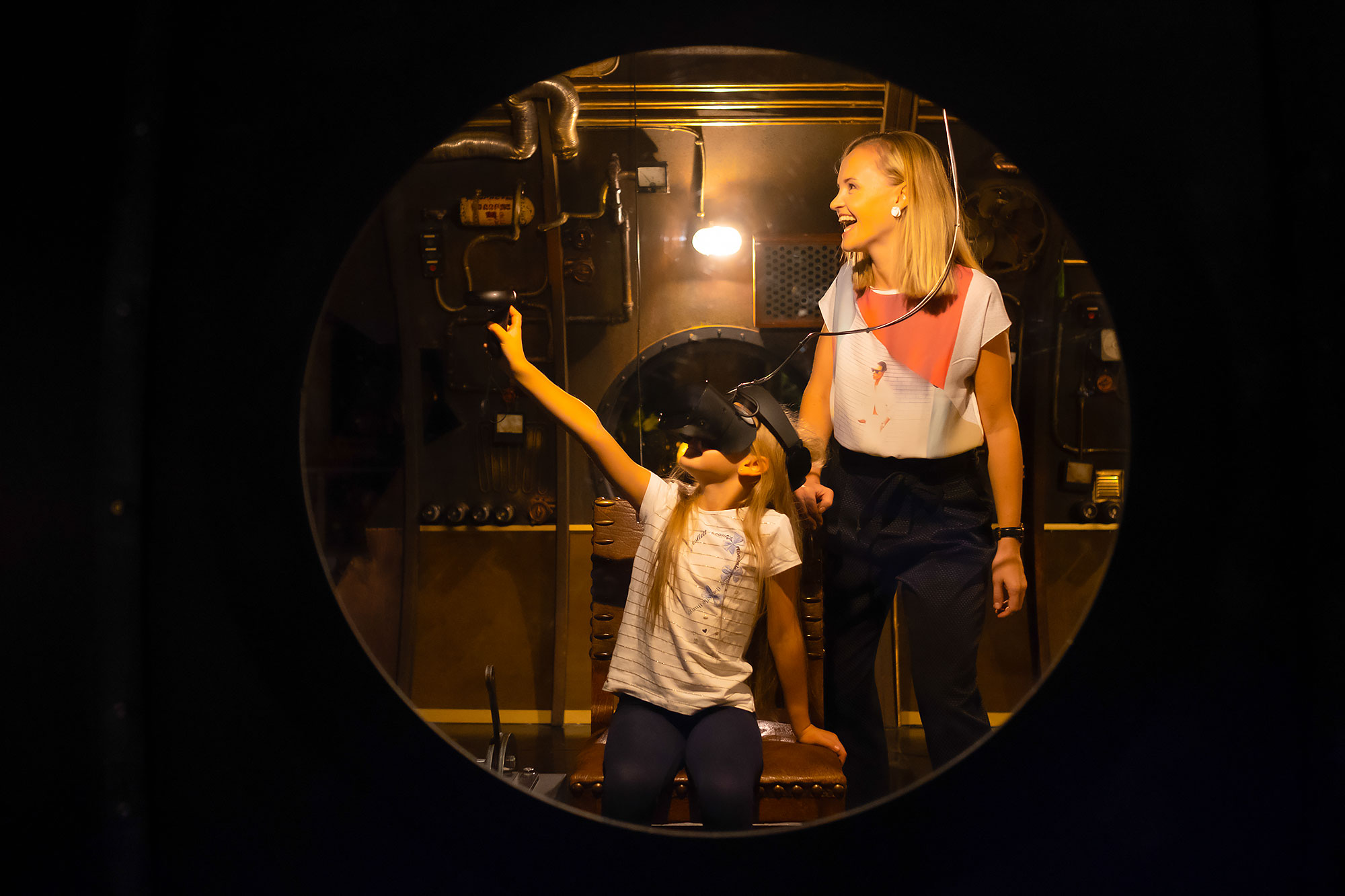 EXPLORE, INVENT AND DISCOVER!
In PROTO invention factory you'll be able to immerse yourself in an interactive fantasy world.  You will get to experience the great scientific discoveries of past centuries – unique prototypes brought to life by cutting-edge 21st-century technology.  The wondrous machines that await you here are like something out of Jules Verne's laboratory – more fantasies only exist in your dreams!
ADVENTURES IN VIRTUAL REALITY
Have you ever drilled into the heart of the planet, raced in a self-driving car or explored the ocean floor? The invention factory awaits you and your family with the magic of virtual reality – ten exciting adventures in time and space and the imagination of the leading scientists of their day.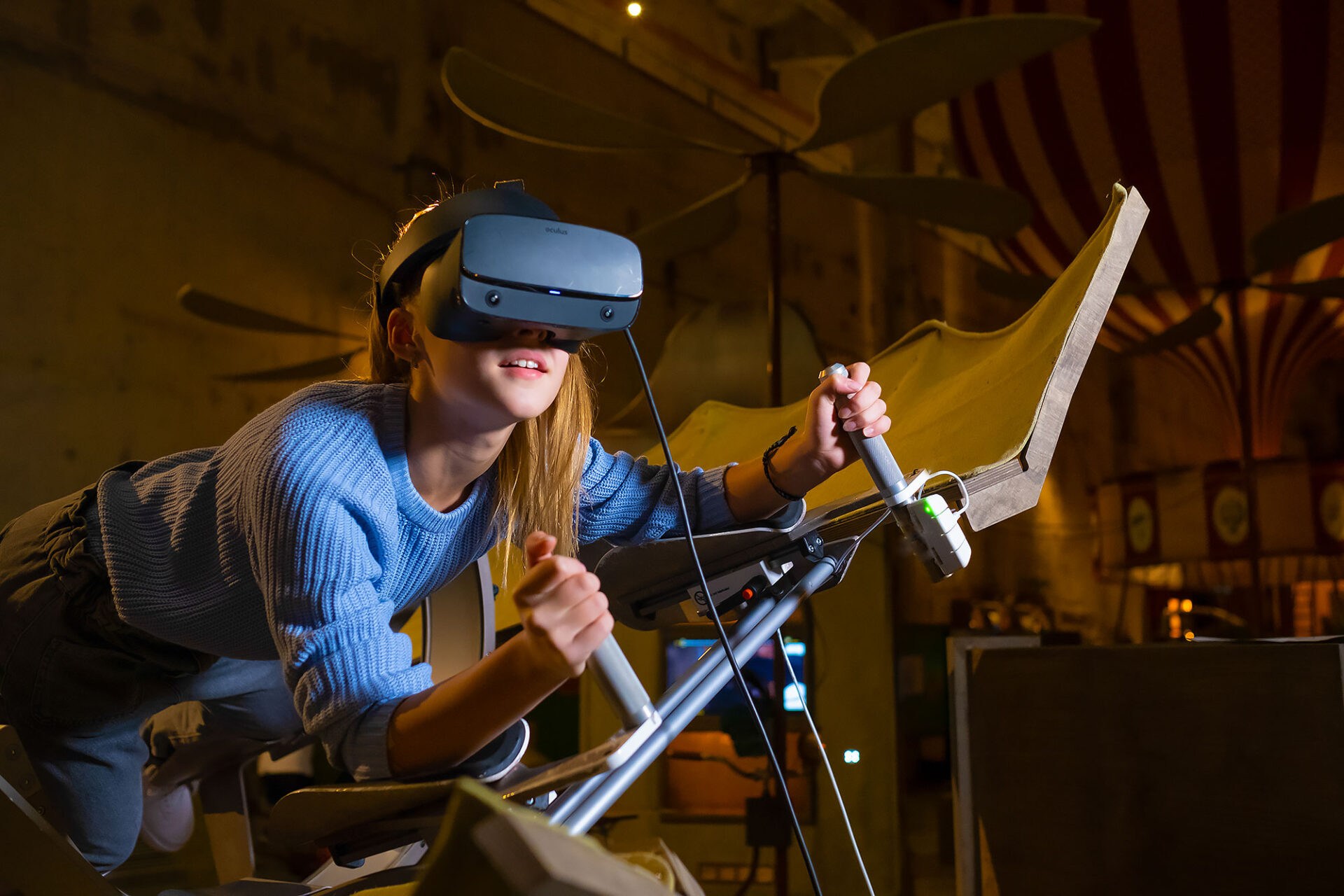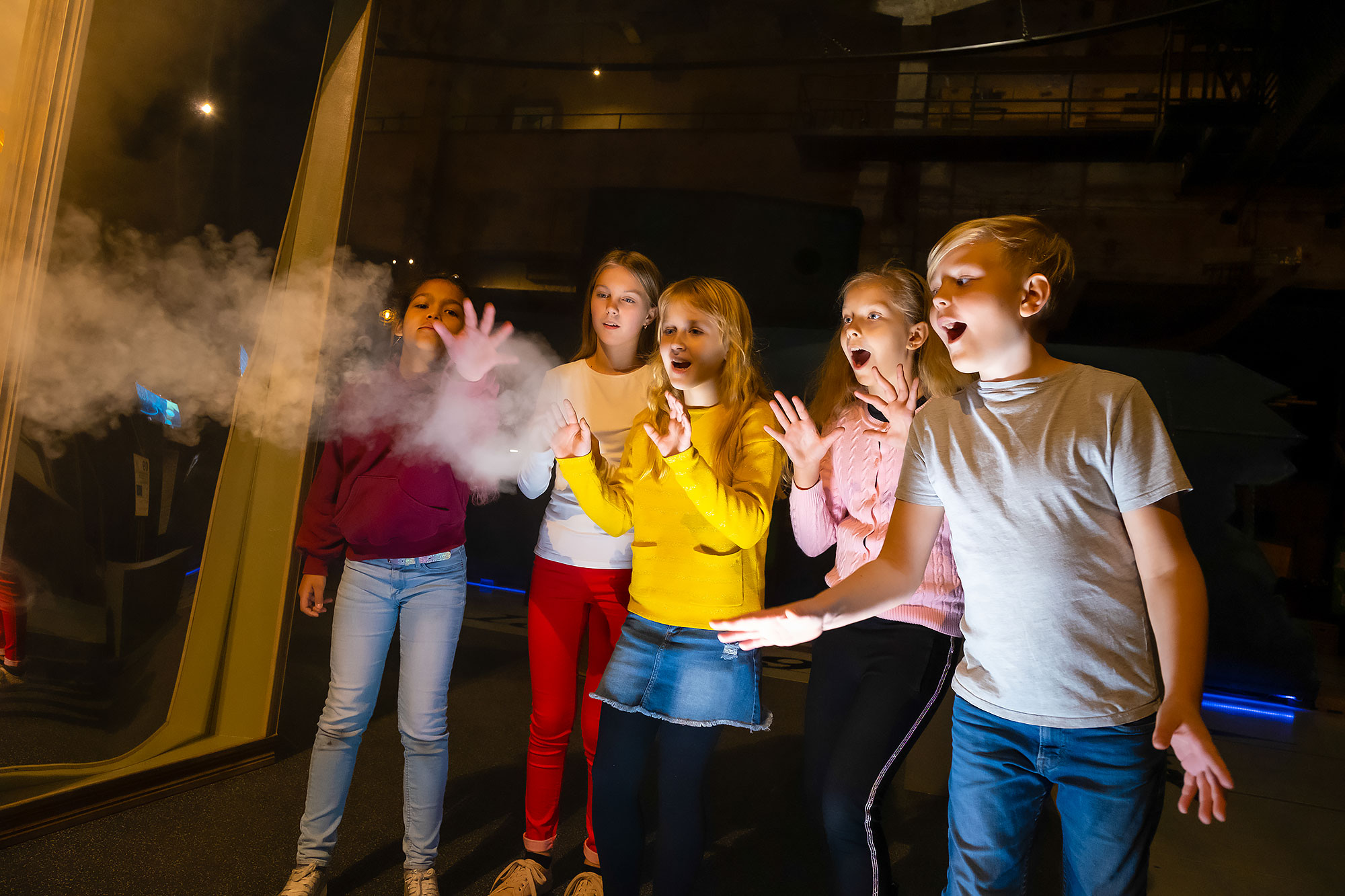 DISCOVER YOUR INNER SCIENTIST
Experience science in a completely new way by testing your skills and courage! The interactive exhibits give you the opportunity to experiment and understand physical phenomena in a playful, exciting and completely new way. Send a rocket into space, challenge your friends on a racetrack, and soar high above the heads of others! The Inventors' Area offers activities for all ages.
PROTO invention factory is situated in historic Noblessner foundry. The history of the Noblessner shipyard goes back to 1912, when two Saint Petersburg businessmen – Europe's foremost oil tycoon Emanuel Nobel and the owner of Lessner machine works Arthur Lessner – built Tsarist Russia's most important submarine factory. Combining the surnames of the two men, the shipyard was named Noblessner.
Tired and hungry inventors are welcome to eat and relax at the café on the ground floor of the PROTO Invention Factory. The café offers both fresh salads, warm meals but also healthy smoothies and tasty pastries. The café also caters to daytime conferences and events in our halls.